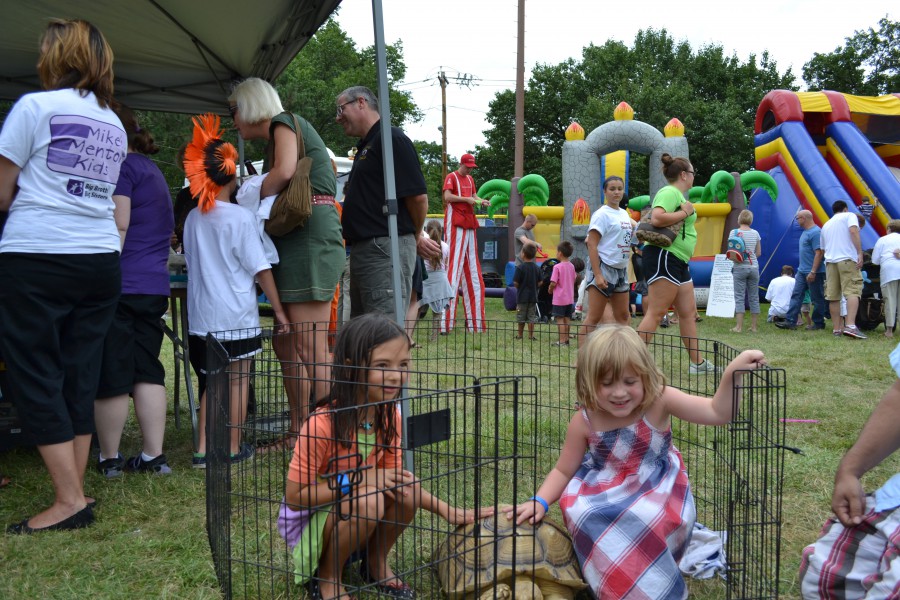 Children meet a tortoise and stilt walkers entertain at Family Fest
Family Fest
Family Fest takes place during SharonFest's Saturday afternoon, from 4pm to 6pm.
Honey Hill Farms will bring a petting zoo. 20 animals will be at SharonFest looking for some attention and some food. There will be ducks, chickens, rabbits, sheep, goats, mini-horse, alpacas and more! Last year's kangaroo wants to return.
We will have jugglers, stilt walkers, balloon artists and a magician from the Cincinnati Family Circus walking around the festival entertaining the crowd. They were a big hit last year.
Kids 12 and under can get a free hot dog and chips during Family Fest.
Family Fest @ SharonFest will be a fun-filled, photo opportunity for the family.