Food Vendors
Sharonville Youth Organization will be selling a wide variety of water, sports drinks and sodas to keep you hydrated as you Party With A Purpose. Don't let the fun wear you out.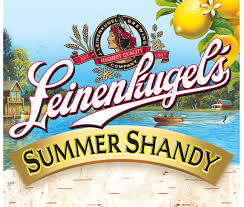 Perfect beer for a summer festival
SharonFest has a history of offering a wide selection of beers to appeal to all tastes. And at great prices as well.
Bud, Bud Light, Miller Lite, Leinenkugel's Summer Shandy, Bud Light Lime & Michelob Ultra.
All these selections will taste great on a summer evening while watching great bands or eating some great food.
New to SharonFest in 2019, we will have Taft's. We will have their Gavel Banger IPA as well as their Tangerine Vibes.
Two great options for a summer evening of entertainment.
We know that sometimes a beer might not be your cup of tea, so we are offering some other options for you to enjoy. A variety of flavored hard seltzers from White Claw as well as Mike's Hard Lemonade. All good options to keep cool while enjoying the 'Fest.